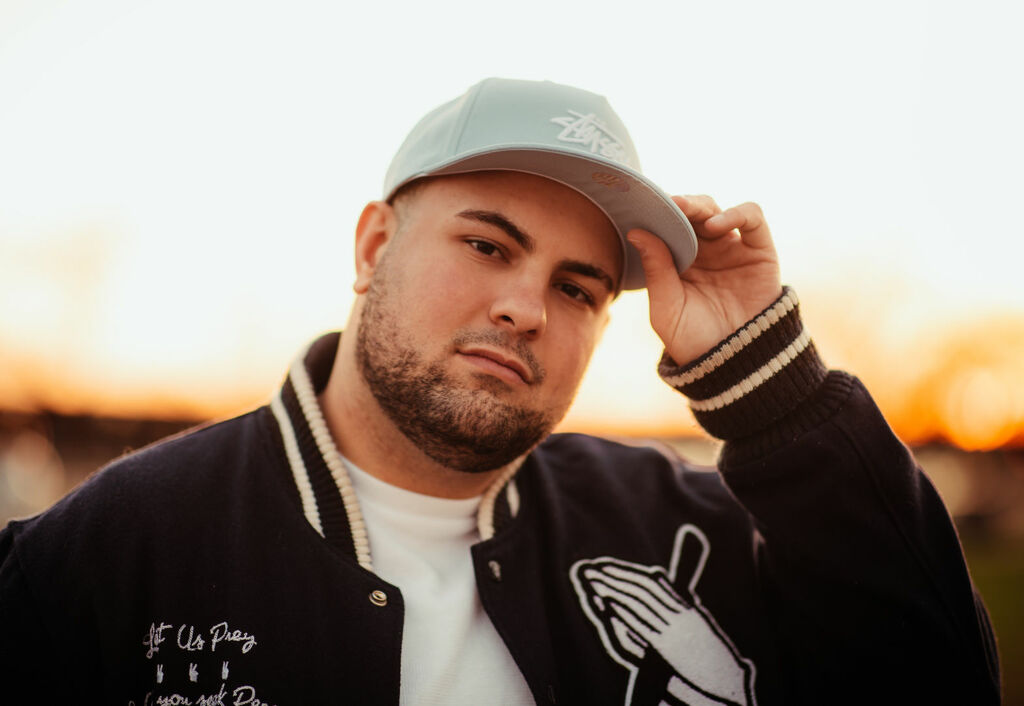 FEBRUARY 19TH, 2020
Meet The Artist: Avision
Fortunate to grow up around the rich club culture of NYC and influenced by the sounds around him, Avision now finds himself helping to usher in a new wave of techno for the New York scene.

 

Over the last year, he's had releases on a range of influential labels like Drumcode, Suara, We Are The Brave, Ben Sims' Hardgroove & Machine, Second State, Mark Broom's Beardman Records, EI8HT, Paco Osuna's Mindshake, Carl Cox's Intec, Cassy's Kwench Records, Victor Calderone's Matter+, and On Edge Society.

 

Support for his productions have been coming in strong from techno tastemakers like Adam Beyer, Maceo Plex, Nicole Moudaber, Chris Liebing, Joseph Capriati, Truncate, The Martinez Brothers and more.
Avision started young on the turntables at the age of 12, and his preference for a more mature sound lead to his first residency in New Jersey by the time he was 15. Recent touring highlights include gigs at The Brooklyn Mirage, Teksupport, and Output in NYC, Stereo in Montreal, Nest in Toronto, Club Space & Wynwood Factory in Miami, 6AM Warehouse in Los Angeles, Pacha Barcelona, as well as festivals like Amsterdam Dance Event, A Summer Story in Madrid & more. 
Avision's legacy is growing through clubland like a supernova exploding in the farthest reaches of our galaxy… And he's just getting started.
Your 'Innocence' EP on Ellum came out last Friday, can you give us some insight on the making of these tracks?
Yes, it did! I'm really excited about this release, as the feedback has been killer! Making both tracks was a lot of fun. I remember working on 'Innocence' in my studio and the vocal just came to my head. I have no idea how, but that's what I came up with. A few chords on my Korg Minilogue, and a nice percussion groove did the trick. 'Time Lapse' I made on my laptop when I was in Madrid for A Summer Story Festival last year, and Eric (Maceo Plex) hit me up after I sent him a promo and asked me to send him my next demo. Luckily, I held on to Innocence, and Time Lapse I just finished up and sent it that night. Eric hit me back within minutes and took both tracks 🙂
Stream: https://soundcloud.com/avisionofficial/sets/avision-innocence-ep-ellum-2

We hear you also have more music in the making, what can you tell us?
I'm always working on music. I have my first official house release coming up in April. I don't want to spill the beans just yet, but I think the EP has a little bit of everything for everyone. This year is stacked with some great music that I'm really proud of.

You're playing elrow in Madrid on February 22nd, what do you love most about elrow? For how many days after do you keep finding confetti in random places?
Yes! I can't wait as it's my first Elrow, I love how much the brand has expanded and continues to bring a vibe around the world. I haven't found any confetti just yet but check-in with me that Monday and I'll let you know. lol.

We enjoyed having you on Ibiza Global Radio last year, will you be back in Ibiza this year?!
I absolutely will be back this year, I plan to be more than once ;).
What would a perfect day on the island look like for you?
A perfect day would be to start it off at Cala Conta beach, followed by a late lunch at one of my favourite restaurants on the island S'illa De Bosc. After that, I like to head back to my room, check on my email, and if I have time I always like to work on some music or take a quick disco nap. By 9 pm I head to dinner with some friends, to Restaurante Can Berri Vell (food is amazing). Then head out to wherever the night takes me. I try to hit a little bit of every club depending on what is going on, but you can never go wrong with being stuck at DC-10 or Amnesia.
What are YOU most looking forward to in 2020?
I'm looking forward to touring different places all over the world, especially in Europe, and South America. Traveling to new places always means I will make new friends and create memories that will last a lifetime. I think this year will be special because I will be experiencing a lot of things for the first time. I look forward to playing for amazing crowds and doing my job to the fullest. This year will be incredible.
Innocence on Ellum: https://www.beatport.com/release/innocence-ep/2833249