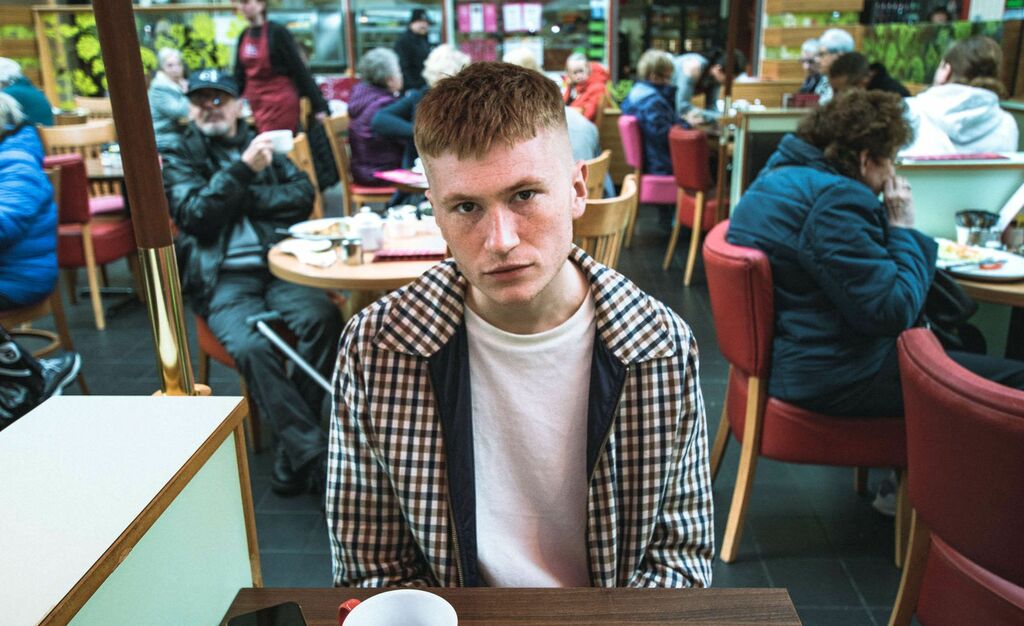 DECEMBER 04TH, 2019
Meet the Artist: Elliot Adamson
Elliot has been making waves and enjoyed his most successful year yet, with his refreshing take on releasing and producing music. The Newcastle-based 24-year-old has fast become the tastemakers' tastemaker, securing accolades like a Hottest Record, a Kanye-themed Mini Mix, a Six Music segment, DJ Mag Best of British nomination for Breakthrough Producer and more. He's also been a key Rinse resident, and featured in Pioneer's latest documentary on social media culture.
A huge congratulations on your nomination for Breakthrough producer by DJ Mag! What were you doing when you found out and how did you celebrate?
Hey, thanks for having me! I was crying on the toilet, Amy from DJ Mag texted me and I couldn't believe it. The last two years of my life have been turbulent, and I tried my hardest to turn it around this year. Essentially turned all the dials on myself to 11 and put my all into it – at times my all wasn't enough, so I tried to turn it up more and ended up burning out constantly – having that amount of effort recognised meant a lot to me. To celebrate I made some more music and then bought some jasmine green tea in the morning. I love that stuff – the music and the tea. I'm a bit of a freak.
-We loved your video on social media announcing your nomination! How important do you think social media is in an artist's careers nowadays?
Thank you, legit though? Not important at all. People like it when you shut up, and at times I've probably stunted my measurable success by not knowing how to shut up – the only filter I've got is an M12. I do love it though, it's a lot of fun, I stopped playing PlayStation years ago, and now I get my kicks on the internet. I fancy throwing the towel in on it at some point and just go back to doing the records. I constantly strive to be what I am not.
-You've got a release on Me Me Me and another on Trick in 2020. Tell us more about these releases? You're A&R for Trick now too right?
Yeah, these two releases are some of my best work so far by a square mile. I always wanted to make music that sounded exactly like what I play, and these achieve that effortlessly. Between all the tracks you can probably get a decent gauge of who I am as an artist. I swapped a record between the two releases actually and gave Man Power a tune that a prestigious European techno label wanted – I don't do the whole 'working outside the family' thing. If you have something that is killer, why would you put it in a house bigger than your home? I don't fuck with that. 
I've helped Patrick with A&R for a while now. I don't really believe in my abilities as an A&R but I do fully believe in my abilities to pull off a complete fluke occasionally and that's essentially all you need to do. I was reading that John Niven book when Patrick asked me and was like 'okay sound, I think I can do this'.
-You've just released an EP on your own IDEA imprint called Proper Fuel, what else is coming up on IDEA? What did you create the label for primarily?
Having your own label is the ultimate form of success. It allows you the freedom to say 'okay, I am going to do this for a release next week', and what is success other than an extended freedom that applies to anything you decide to do. We made Proper Fuel two weeks before it went to radio, I had some bigger labels want to sign it but none of them could offer the timescale that I could with IDEA. If I'm rolling properly I can level about 2 LPs a month – if you are making music on that level it is counterproductive to be waiting seasons for releases, I have new shit then and I'd rather take a hit on the record than release it on a bigger label and be sick to death of it by the time it goes out.

-You're only 24 and have already achieved so much. What have been the biggest challenges in your career so far?
Managing people's perceptions and my own – I don't really think I fit in anywhere all that much, and people think I'm a bit wild. I plan on still trying to work out who I am up until I'm 30 then maybe start doing things in a way that makes sense. 
-Highlight of 2019?
I was previously involved in a record that was made Hottest Record in the World in 2018 but was fully cut out of it. In 2019 I got my own with my name on it from a record I'd uploaded to Soundcloud two days before. That's the kind of energy I like – the impossible.
Elliot's 'Proper Fuel' EP is Out Now on IDEA: https://www.beatport.com/release/proper-fuel/2764998