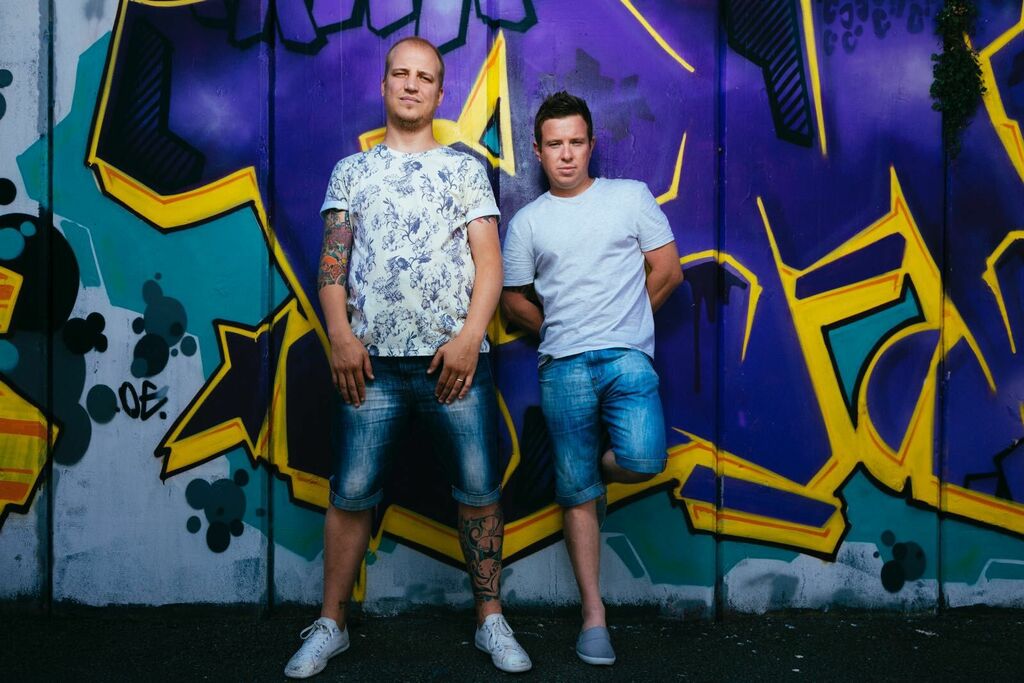 JULY 23RD, 2019
Meet the artists: Soul Divide
As residents for UK party crew, Love Amplified, who will be hitting Benimussa Park for their debut Ibiza event on Friday 26th July, Soul Divide know a thing or two about how to get a party properly started. With the show only days away, we caught up with Dan, one half of Soul Divide, to find out a bit more about who they are and what makes them tick.
What's your earliest memory of music? 
My earliest memory of music was probably in the late 80s or early 90s when my Dad used to listen to the likes of Queen, David Bowie and T Rex. 
What inspired you to start DJing? 
Back in the early 2000s, I used to go to Ministry Of Sound to the Defected parties and I remember watching Junior Jack & Kid Crème and thought "I'd like to have a go at that". So I got some 1210s and a Stanton mixer on finance, and the rest – as they say – is history.
You're residents for Amplified – what makes a good resident DJ? 
Knowing what to play, and to play it at the right time, is essential as a resident. If we're on first then we warm up the party, and if we close then we make sure the party continues in a good fashion. The music is the key, so having a huge catalogue and knowing your records inside-out definitely helps.
How do you think holding a residency benefits your career as a DJ? 
I know my music – I go through hours and hours of demos, promos, Traxsource and Beatport releases every week to find music that I love to play. Being a resident, you have to think outside the box whilst being a headline guest, you can to an extent turn up, play your set and then go again; being a resident, the crowd knows you week-in, week-out and I always like to think that they want a bit more from you, especially the die-hard fans.
As well as DJing, you also promote the Love Amplified events – if you could only do one, which would it be and why? 
I actually started promoting to be able play records, so I'm pretty sure without one there wouldn't be the other.  I do love DJing, but I also love it when one of our events is in full swing and people are going wild.
Love Amplified lands in Ibiza this week – what is your favourite thing about the island?
I've been going to Ibiza yearly since 2001 when I was a wee 17-year-old.  It's changed a lot over the years, but the clubs have always drawn me back – the old space terrace was my favourite, but I recently visited Hi and it's pretty good.  I also love the sunset strip in San An, and you can't beat a trip with the family to Formentera – it's beautiful.
What is the biggest change you have seen as a promoter since you started? 
So much has changed that it's hard to know where to start, but certainly the biggest difference is that it's now all about social media and image – you have to keep up and embrace the various digital platforms or you get left behind.
And finally, what do the next six months have in store for Soul Divide? 
We have a busy diary running through summer into winter – we're playing at Ministry Of  Sound, The Steel Yard, and we also lots of Love Amplified parties in the pipeline.  We are also spending a lot of time making new music for Amplified Records, so keep your eyes on our socials for some big release news soon!