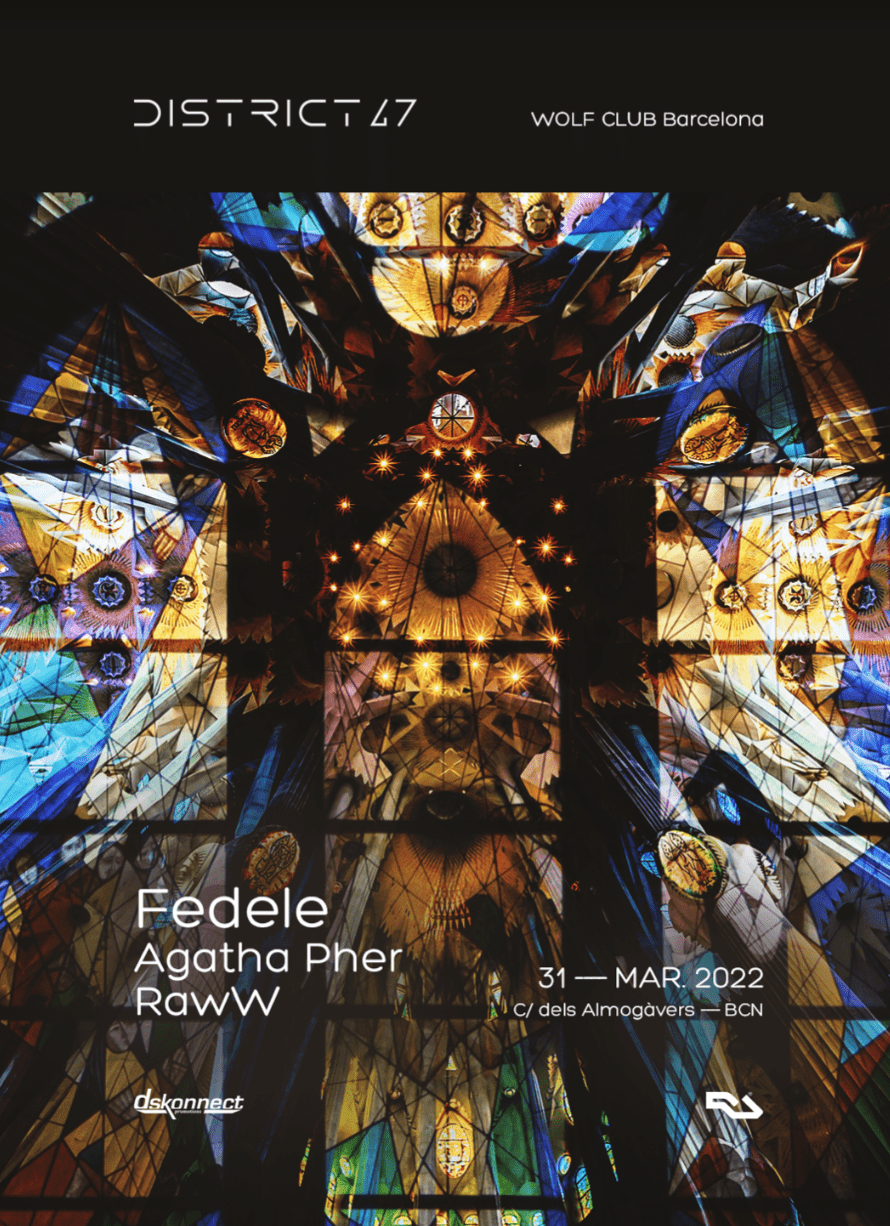 MARCH 23RD, 2022
New label and music brand DISTRICT 47 to debut in Barcelona
A new concept by musical artist RawW – real name Javier Guerrero – with a focus on the love of sound and club culture is set to debut in Barcelona on March 31st.
Taking over the mythical Wolf Club in the city's trendy Poble Nou area, the line- up for the launch event combines talent from both the house and techno genres as well as electro, deep, electronic pop and other influences.
Fedele, originally from Bari and one of the talents of a new generation of Italian artists, will be joined by Agatha Pher, who represents the rich and varied scene of Barcelona, on the District 47 opening night.
And, of course, founder and creative director RawW could not be missing from the roster and is set to complete the musical offering.
Describing his vision for the new brand and label, RawW says, "The idea is to ​​create my own space without having to depend on anyone or having to win others approval, especially those who are only moved by numbers.
"It really is very sad that part of the scene has become a business that gives more value to likes and followers on Instagram, or going to after party for two days, than to the music itself. My idea is to try to distance myself from all that."
A self-taught artist,  RawW's relationship with music began at a very young age.
Thanks to his father, and his valuable vinyl collection, he became a great music lover. When he eventually discovered electronic music, he didn't have any doubt that it would be with him for the rest of his life.
Combining his love of music with a passion for design, now he is ready to open borders with a powerful and personal brand.
Tickets are available via Resident Advisor. For more information check out District 47 on Facebook and Instagram.