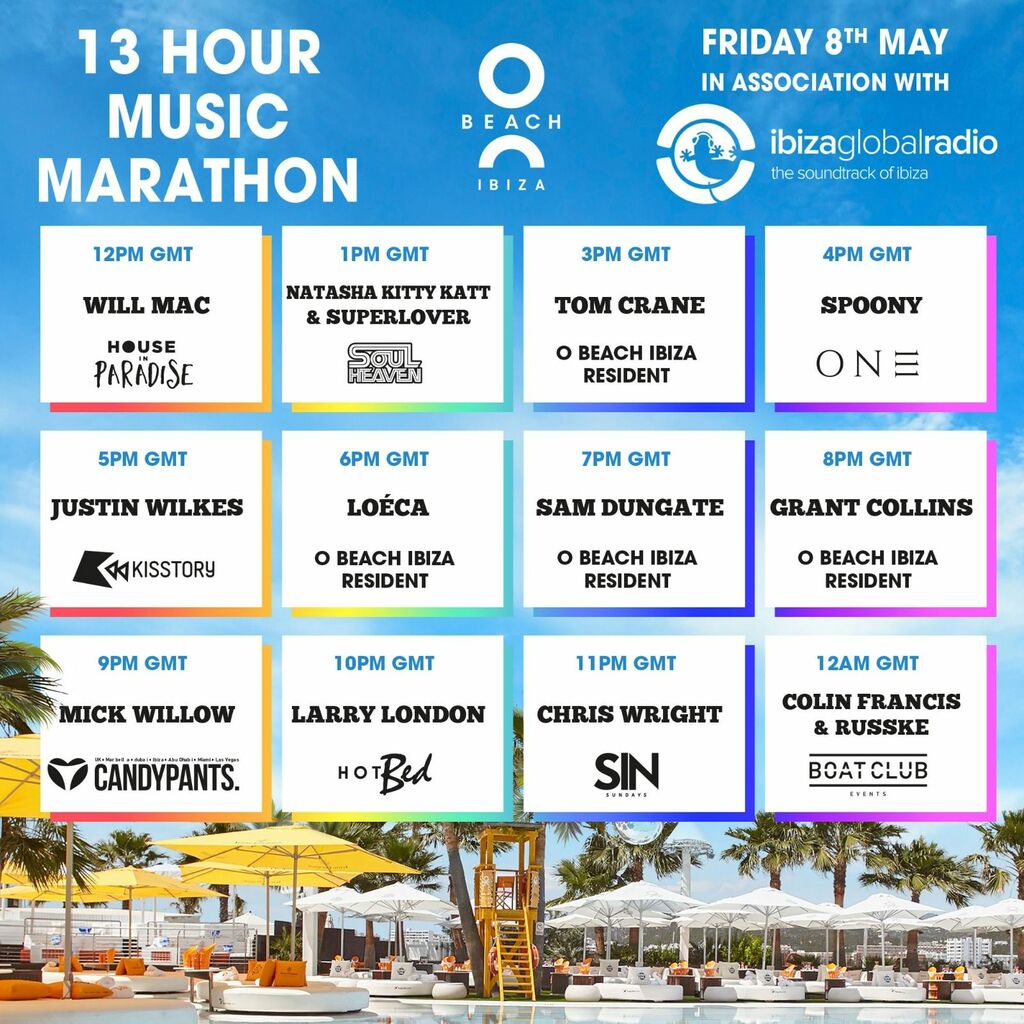 MAY 07TH, 2020
O Beach Ibiza 'Distant but Social' 13 Hour Music Marathon
Bringing the Ultimate Beach Club direct to your home
With Friday 8th May due to be their opening party, O Beach Ibiza have announced that although physically they cannot have their event in Ibiza they're still going to throw a free 13 hour bash via the realms of social media!
With an aim to keep people uplifted with the power of music, the all-day audio event will see a perfect collaboration of sets from the O Beach resident DJ's as well as guests from each of their weekly events including Tom Crane, Grant Collins, Sam Dungate, Loeca, DJ Spoony, Larry London, Natasha Kitty Kat, Colin Francis, DJ Russke and Kisstory's Justin Wilkes!
The event will kick off at 1pm CET  and will take us through to the early hours with an open invitation for all to join in the lockdown feast for the ears! 
Tune in on Friday: www.ibizaglobalradio.com/obeachibiza