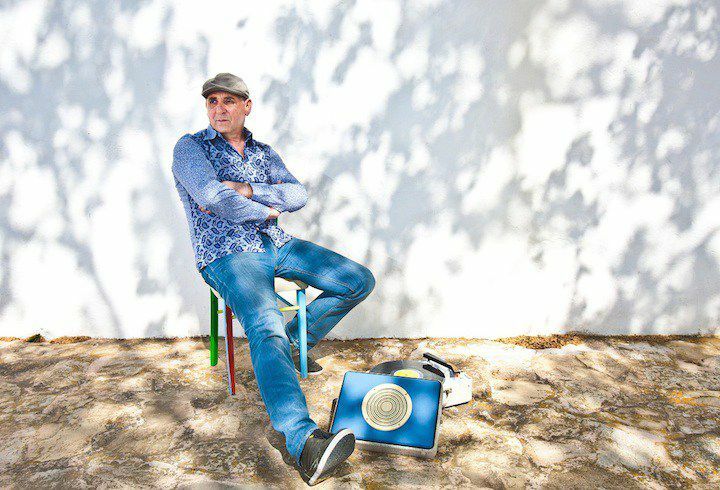 FEBRUARY 12TH, 2018
Pioneers of the Ibiza sound: José Padilla
It has taken a lot of time to get to the Ibiza that we know today. The scene has gone through a development that probably wouldn't have happened without some true pioneers in the scene.
We are making a series about those heroes.
This post is dedicated to José Padilla, the spiritual father of chill-out.

José was with his residency at Café Del Mar an important part of Ibiza. With his ambient, chilling tunes he got a synonym to the White Isle. His sunset sets are widely known and his mixes on CDs have sold more than 5 million copies.
He moved to Ibiza from Barcelona in 1975 and started his career that later would be absolute seminal. Some claim that he is the spiritual father of the chill-out genre.
It was a passionate period and it wasn't unusual to play six hours a day six days a week.
Today, more than 40 years of DJ'ing later, José still produces music and can be experienced around the globe.
Because of a career that spread throughout the globe, influential and important part of sharing the Balearic tunes and atmosphere directly from Ibiza. Furthermore, his tracks appear in various compilations and he also released his own albums.
Balearic is a feeling and Jose Padilla has truly been able to share that feeling with people listening to his music and that is possibly the biggest reason why he has reached the status as a true Ibiza legend and pioneer. Pretty impressive for one of the first modern DJs in the world.
He is still releasing tracks through the record label 'Feel' and it can be recommended for those who want to listen to the true Balearic sounds from a man who has had a huge influence on the scene.
Listen to some of his tunes here:
Jose Padilla – Cafe Del Mar Cassette mixtape 1
2015 release – so many colors
José Padilla at SoundCloud