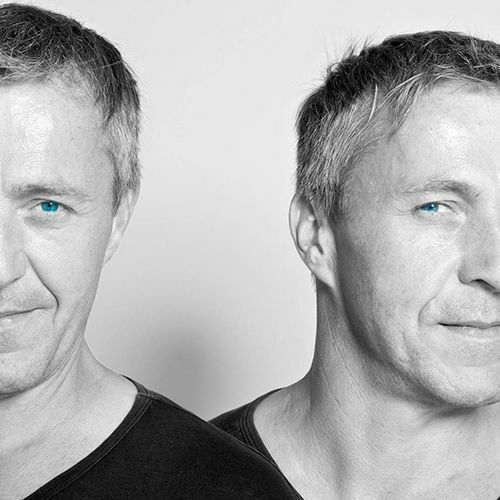 HOFER66
Hofer66 began DJing in 1990 after living the true beginning of house music in Ibiza in 1989 with the live performance of Adamski in Amnesia. Ever since he is searching for new inspiration in music, constantly evolving his sound ranging from deepest house to deep tech house, always sexy, always groovy. In 1991 he started to play on a pirate radio station in Germany and fell in love with the art of presenting music to a crowd you can only imagine through the airwaves. In 1996 he moved permanently to Ibiza, during the following years he played almost every club and bar on the island.
In 2001 he created dub magazine Ibiza which in 2012 became dub ibiza network, sharing his love for electronic music.
In 2005 he created 'Sense', one of the most successful Winter parties on Ibiza during the following 4 Winters in the legendary Grial, party who as well gave name to this radio show starting in January 2005, his show "Ibiza Global Radio makes Sense' is amongst the longest running, means he celebrates 15 years of existence this 2020 – the perfect vision.
Hofer66 comenzó a pinchar en 1990 después de vivir el verdadero comienzo de la música house en Ibiza en 1989 con la actuación en directo de Adamski en Amnesia. Desde entonces está buscando nueva inspiración en la música, evolucionando constantemente su sonido que va desde el deep house hasta el deep tech house, siempre sexy, siempre groovy. En 1991 empezó a tocar en una emisora de radio pirata en Alemania y se enamoró del arte de presentar la música a una multitud que sólo se puede imaginar a través de las ondas. En 1996 se mudó definitivamente a Ibiza, durante los años siguientes tocó en casi todos los clubes y bares de la isla.
En 2001 creó la revista dub magazine Ibiza que en 2012 se convirtió en dub Ibiza network, compartiendo su amor por la música electrónica.
En 2005 creó 'Sense', una de las fiestas de invierno con más éxito en Ibiza durante los siguientes 4 inviernos en el legendario Grial, fiesta que también dio nombre a este programa de radio que empezó en enero de 2005, su programa "Ibiza Global Radio makes Sense" es uno de los de más larga duración, significa que celebra 15 años de existencia este 2020 – la visión perfecta.