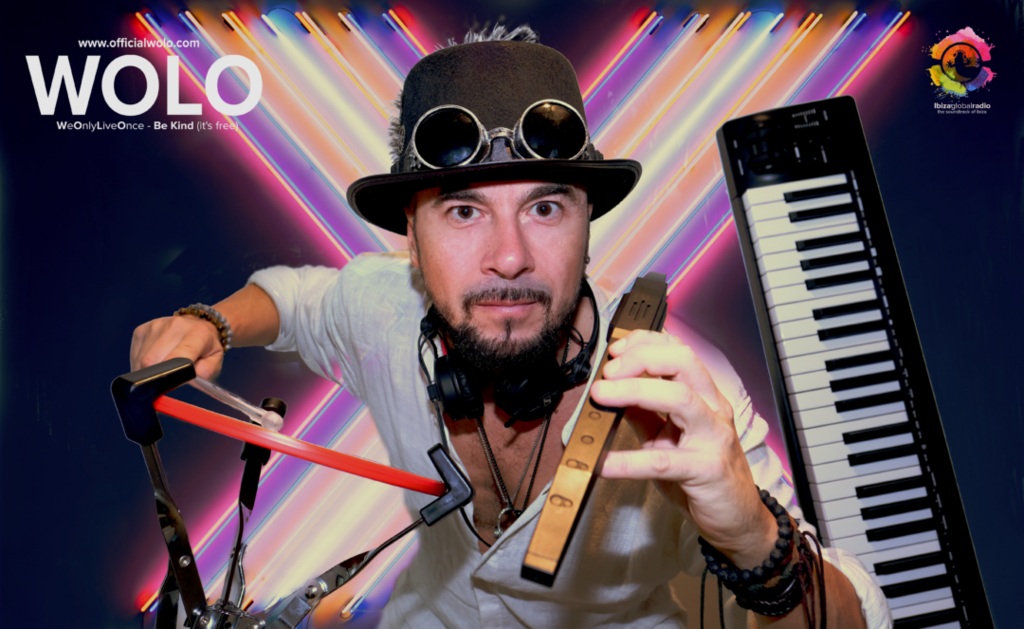 MUSIC THERAPY by WOLO
WOLO
WE ONLY LIVE ONCE – BE KIND (IT'S FREE)
A born Italian Dj, producer, musician and multi-instrumental live performer with more then twenty years experience in the music and entertainment industry.
He has performed in big international Festival like Ibiza Global Festival, Motor Show in Bologna, Geneva and Paris, Oblivion Festival in UAE and many other events for international brands like Nike, Coca Cola, Samsung, Vodafone, Ferrari, Alfa Romeo to mention some.
WOLO is hosting his own Music Therapy daily show on Ibiza Global Radio.
He is always looking for new sounds to connect people who attend his shows giving elegants beats and good vibes.
MUSIC THERAPY by WOLO
During Music Therapy WOLO creates a sound journey by connecting people like an electronic alchemist in a deep magical way, mixing sounds, rhythms and harmonies in a unique flow.
Whoever listens to him will be transported in an alternative dimension.
A new kind of show combining tracks and live played instruments like pianos, strings, pads, ethereal sounds, winds and percussions. Every live show is unique, because it is always changing.
This live show perfectly fills with the sunset time. When the sun goes down, the show throws you into the magical night made of sensual and elegant rhythms.

On air everyday from 3PM to 4PM
Listen to all the MUSIC THERAPY's podcasts on www.officialwolo.com