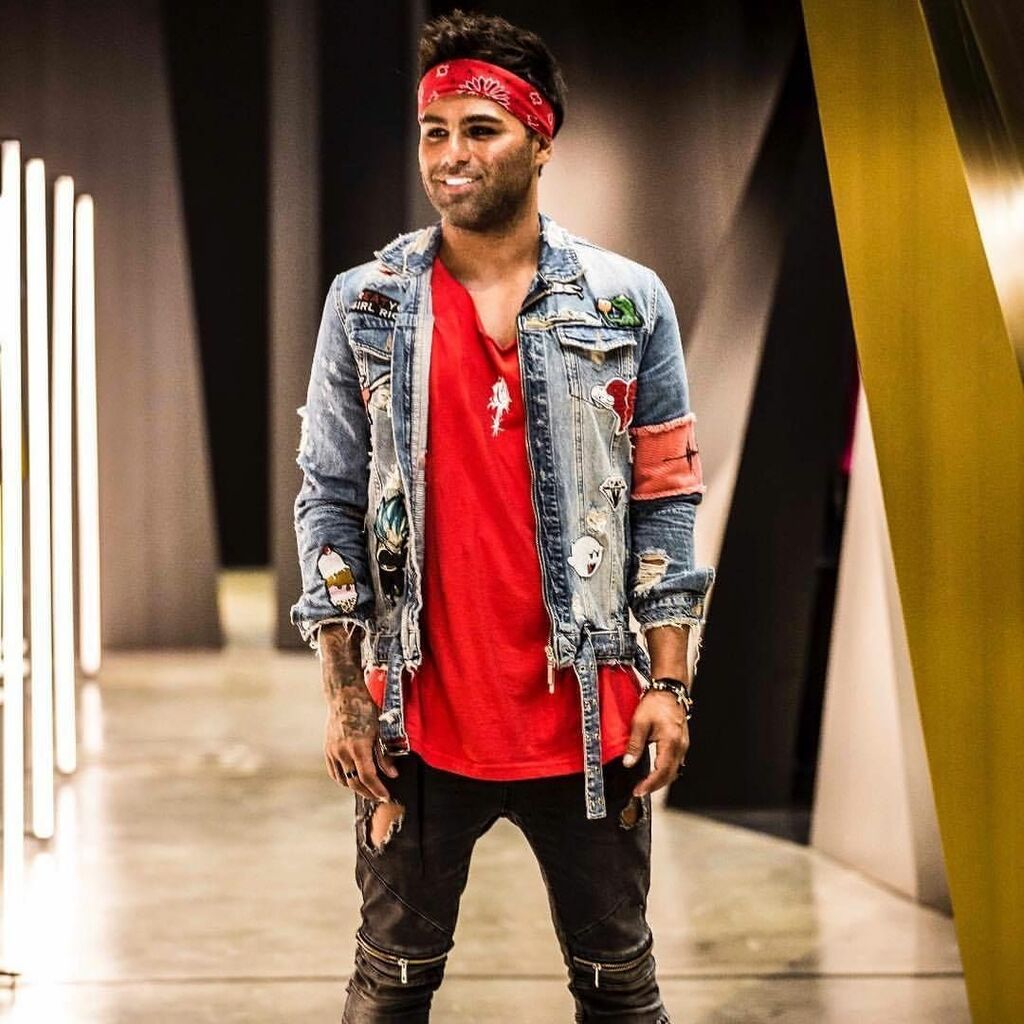 SHAWNECY
SHAWNECY comes at house and techno from a different angle than most: from the age of 16 he was touring Europe with the likes of Kylie Minogue, Whigfield and Montell Jordan as a dancer and choreographer, so he has a rare understanding of rhythm and movement. He also spent much of
his youth singing, so raps or sings his own vocals, which lends his music an extra sense of character. On top of that, he has roots in hip hop, r&b and soul music, so he appreciates proper songs and meaningful lyrics.
But it was a move from Frankfurt to Munich that submerged him in the underground techno world and set him off producing for five years before his first release. In that time he found his own voice in the studio: nowadays, he loves emotive synths that seduce and subvert expectation. He programmed beats that have extra bounce, and kicks that you can feel in your chest. All of this means that whether making house, techno or cooking up his own unique sounds somewhere in between, he has a knack for variety that has won him recognition around the world.
This has been proven many times over with releases on influential labels like Cocoon, Desolat, Terminal M, Get Physical and many more. Back in 2016 he had one of the underground hits of the year with his partner Pele: 'Better For My Brain' on Snatch! Records was everywhere and topped Beatport's overall chart for many months. Since then, SHAWNECY has consistently had music in the higher end of the Beatport charts, and his beats often make their way into the record bags of a wide variety of taste-making DJs such as Sven Väth, Seth Troxler, Marco Carola, Loco Dice, Solomun, John Digweed and The Martinez Brothers, which proves how diverse his sound is.
As a DJ, he has even more range and can play small, dark clubs to intimate crowds as well as connecting with larger outdoor audiences. From Brazil to Spain, England to the USA, New Zealand to Australia, he has played all over the world as well as at cult favourite places such as the legendary Circo Loco at DC10. Now based in Ibiza, has an instinctive and innovative DJ style that draws on his roots as well as taking cues from the most forward-thinking styles of the day. Often laying down deep and atmospheric tracks to start, he masterfully builds the pressure with increasingly chunky drums. Once he wins the respect and attention of the floor in this way,
SHAWNECY is free to take them where he wants them and they are always happy to follow. A further window into his personal musical world comes with his It's All About the Music radio shows for Music On at Ibiza Global Radio. It is there that he continually digs deep and pulls out plenty of surprises, future classics and forgotten gems. Most recently remixing for Hive Records, he has more EPs lined-up for Desolat in Spring 2018, which will once again confirm that SHAWNECY has his own distinctive and dynamic style.