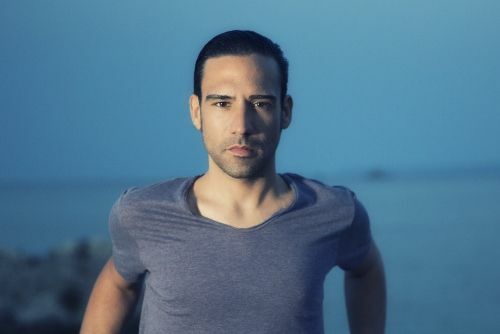 TONI MORENO
Toni Moreno, the youngest of the Moreno brothers, is currently one of the most interesting and attractive musical talents residing in Ibiza. And we can say this because of his work as director, host and DJ of the program "Secuencias" on Ibiza Global Radio. A program that keeps him abreast of the latest trends in music and in which important DJs and producers of the White Island have collaborated.
His DJ-set that he also develops in his radio program, contains equally quality and exclusivity, groove and cutting edge. In addition, artists like Anthony Collins, Pascal Ugly, Tuccillo, and a long list of big names in electronic music have played in his program.
As a producer, Toni Moreno has just tried himself in the live format that he has presented successfully at clubs like Pacha Ibiza or Ushuaia Beach Club. He has also returned to play as usual for some years in the "Music is Revolution" party by Carl Cox. He has presented his Live Act at the party of Ibiza Dance in Space Ibiza as well, with resounding success. It is in his own studio where he develops his role as a producer. In this place there have been produced tracks that Carl Cox, Luciano, Steve Lawler, Dan Ghenacia or Darius Syrossian have played, among others.
His first, well known tracks as "Ayahuasca" and "Ritual", were edited by Welt Sounds, the seal of the Danish Nima Gorji. . In addition, he has also edited his fourth vinyl with the collaboration of 2Vilas by Wet Cellar records. Tuccillo and Solomon remixed some songs like "Piano Bar", edited by the label Khazuma Future and selected by Carl Cox in his compilation.

Toni Moreno, el menor de los hermanos Moreno, es actualmente uno de los talentos musicales radicados en Ibiza más interesante y atractivo. Una de las razones más importantes, es su labor como director, locutor y Dj del programa "Secuencias" en Ibiza Global Radio.
Un programa que le permite mantenerse al tanto de las últimas tendencias musicales y en el que han colaborado destacados djs y productores residentes de la isla blanca. Sus DJ-set, que también desarrolla en su espacio radiofónico, contienen calidad y exclusividad, groove y vanguardia, a partes iguales. Además, artistas de la talla de Anthony Collins, Pascal Feos, Tuccillo, y una larga lista de grandes nombres de la electrónica han pinchado en su programa.
Como productor, Toni Moreno se ha lanzando al formato live, formato que ha presentado con éxito en clubs como Pacha Ibiza o Ushuaia Beach Club. Además ha vuelto a pinchar como es habitual desde hace unos años en la fiesta "Music is Revolution" de Carl Cox.
También ha presentado su Live Act en la fiesta Ibiza Dance en Space Ibiza, con un éxito rotundo. Es en su estudio propio donde desarrolla su faceta de productor. En este lugar se han producido temas que han pinchado Carl Cox, Luciano, Steve Lawler, Dan Ghenacia o Darius Syrossian, entre otros.
Temas tan conocidos como "Ayahuasca" y "El Ritual" sus primeros tracks, fueron editados por el sello del danés Nima Gorji, Welt Sounds. Además, ha editado su cuarto vinilo en el que colaboran 2Vilas por el sello Wet Cellar records. Tuccillo y Solomon remezclarón algunos temas como "Piano Bar", editado por el sello Khazuma Future y seleccionado por Carl Cox en su recopilatorio.
Como Dj, ha compartido cabina con Luciano en Ushuaia y Carl Cox en Space. También tiene una larga experiencia internacional a través del World Tour de Ibiza Global Radio, consiguiendo hacer bailar a miles de clubbers de Alemania, Holanda, Dubai, Suiza, Italia, Brasil, Venezuela etc. 2014 y 2015 han sido años muy productivos y le han servido para editar un EP e incluir un track con la colaboración de 2Vilas en un various artist por el gran sello Isgud Records.