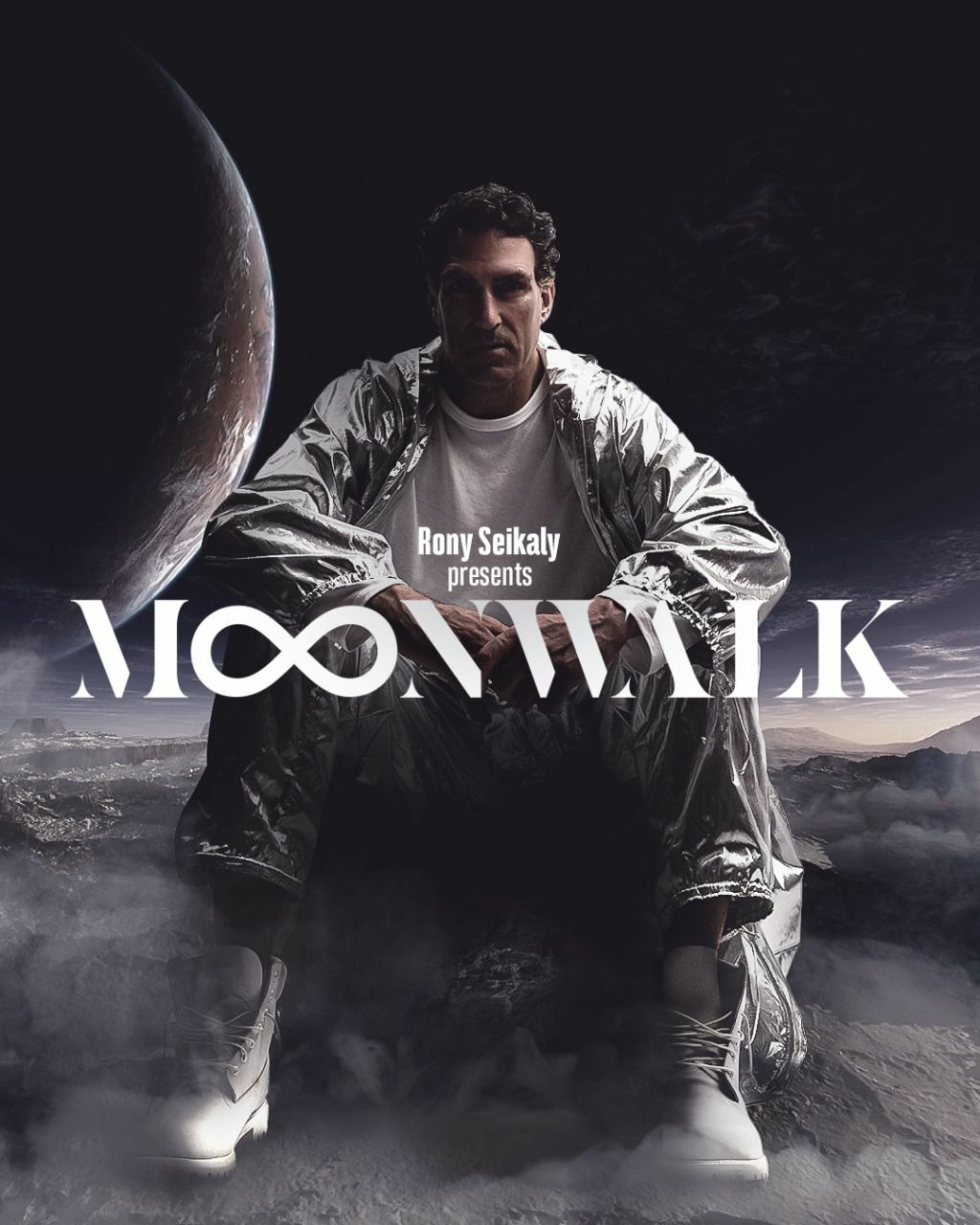 MAY 24TH, 2022
Rony Seikaly releases MOONWALK double album on Stride Records
With a solid career that spans over a decade on the global house music scene and regular appearances in the Top 100 electronic music charts, Rony Seikaly knows exactly how to set alight the dance floors of the world.
This month, the versatile DJ and producer is releasing his latest body of work, the MOONWALK double album, out on his own imprint Stride Records.
Featuring a diverse array of contributors, including rap icon and Grammy winner Diddy as well as the popular Venezuelan-Iranian urban artist Sasha, Seikaly presents a deep yet uplifting and suggestive new sound.
With no less than 26 original cuts, MOONWALK traverses the width and breadth of the house music genre, from the hypnotic "Cabin Fever ft. Ahlux" and "Dreams Fever ft. Ahlux" to the chunky, drum-laden "Needles" and classic house roller "The Last Dance feat. MJ 23 Tribute".
"I'm Ok With Yesterday feat. Vossae" stands out for his irresistible bass and silky synths, while Diddy brings his signature swagger on the brooding "Won't Stop Now Ft. Diddy". But the cerebral and life-affirming nature of Seikaly's sound is also present, on the funky "Calling out your name" and the rousing "Ephemeral", a soaring anthem of liberation.
Rony himself comments, "It's an eclectic group of tracks that have been created with no restrictions from any label. It's music that I feel and what comes out is a house music story that was made from within my deeper emotions at that moment."
Carefully hand-crafted by this seductive and savvy producer, MOOWALK is a labour of love that is testament to Seikaly's burning passion, showcasing a multi-faceted stylistic palette and a variety of artistic approaches that result in a sonic delight.
MOONWALK is out on Stride Records now.