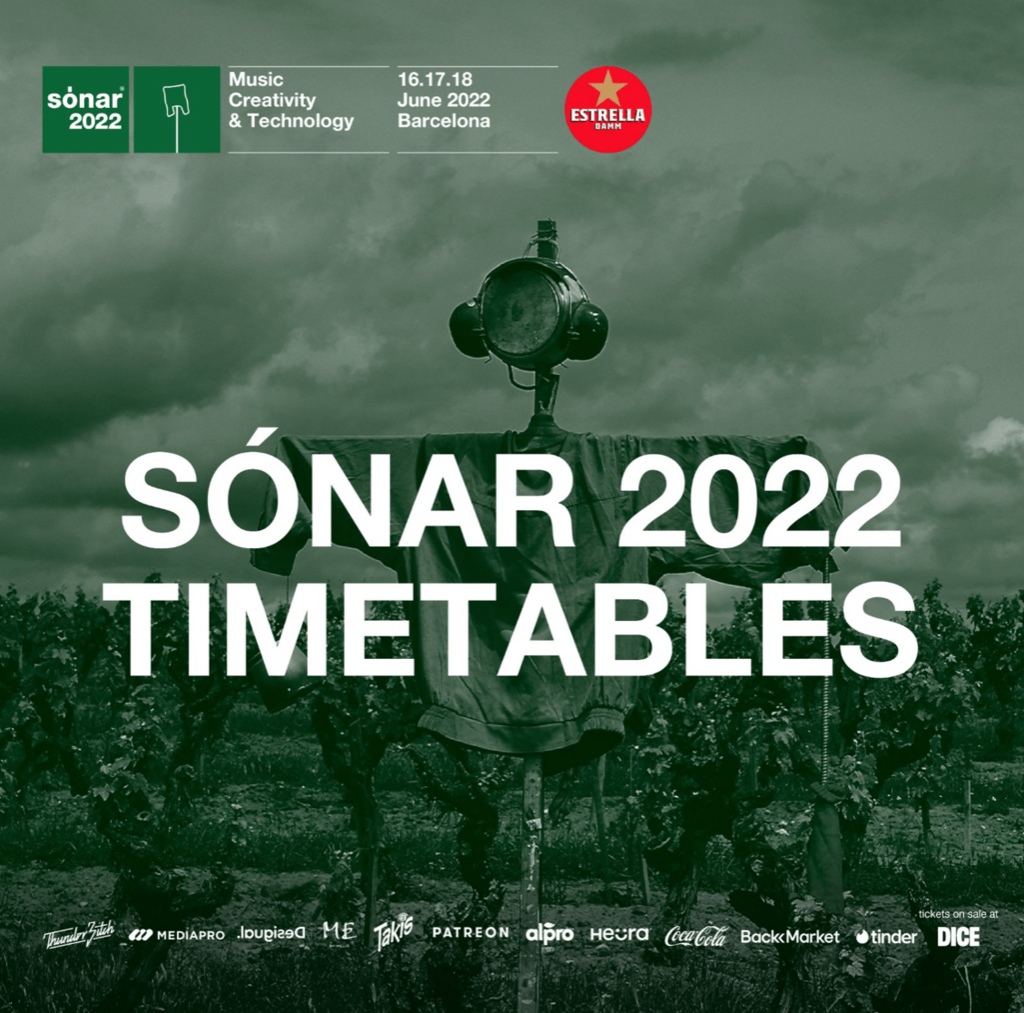 MAY 06TH, 2022
Sónar Festival announces full timetable and Official Playlist on Spotify
As excitement continues to build for the 2022 edition of the renowned Sónar Barcelona music festival, the full schedule for the three-day event has been revealed.
Running from June 16th to 18th 2022, Sónar by Day will open between 1:00 p.m. and 12:00 a.m. every day, while Sónar by Night is set to run all night from 8:00 p.m. on Friday and 9:00 p.m. on Saturday through to 7:30 a.m. the following morning.
Kicking off things earlier than usual, the main shows opening Sónar by Night this year will see C. Tangana start at 9:30 p.m. on Friday and The Chemical Brothers on 10:30 p.m. on Saturday.
In other notable news, the Official Playlist of Sónar 2022 is available on Spotify and contains more than 100 songs and 8 hours of music, representing this year's varied and diverse programming.
To get a taster of what lies ahead, the Official Playlist of Sónar 2022 on YouTube highlights more than 30 video clips that summarise some of the performances with the greatest visual impact in this upcoming edition.
Last, but not least, Sónar premieres SonarMix: a new series of DJ sets curated by the festival and starring artists featured on this edition's lineup. All of them reflect the daring, avant-garde, and innovative spirit of the event, with the first acts to take the spotlight including Poté, Ehua and Chico Blanco.
You can find the full timetable and more over at sonar.es/es/2022.