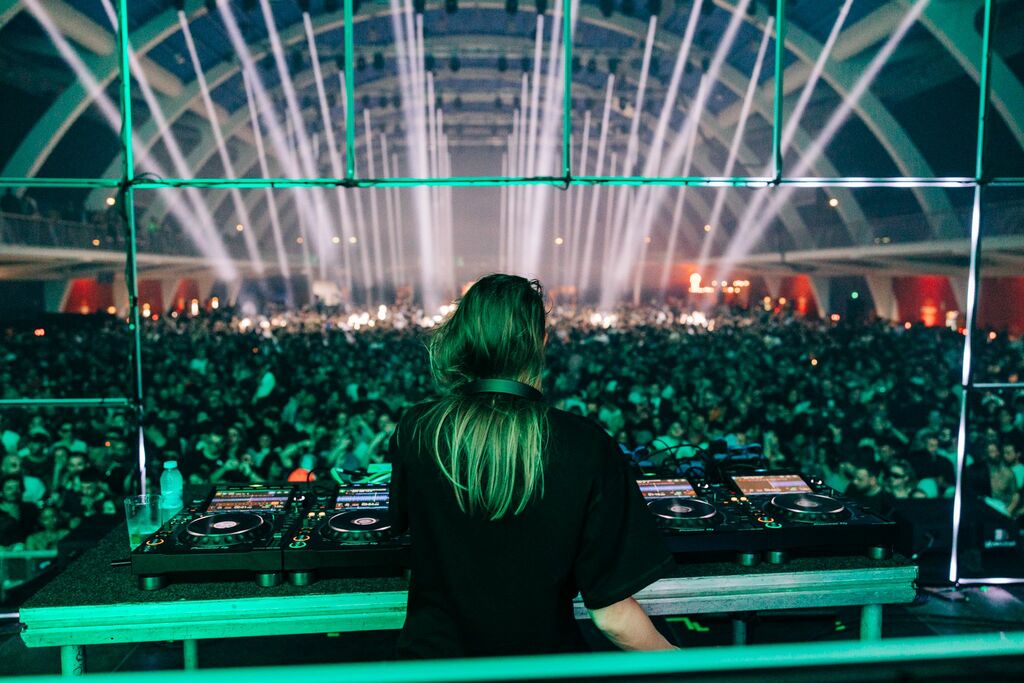 APRIL 11TH, 2022
Sónar Lisboa will return in 2023 after successful first edition
After an epic first instalment, which saw over 27,000 revellers from all over Europe get together to enjoy a programme full of music, creativity and technology, the team behind Sónar Lisboa has announced the festival will return to the Portuguese capital in 2023.
Spread across four iconic spaces within the city, attendees from all over Portugal, Spain, France, the United Kingdom, Germany, Italy, Ireland, Belgium, the Netherlands and even the USA flocked to the western Iberian Peninsula to enjoy more than 70 performances during Sónar by Day and Sónar by Night, as well as over 30 activities at Sónar+D, which included conferences, talks, installations and tech shows.
Taking over the Pavilhão Carlos Lopes, the Coliseu dos Recreios, the Centro de Congressos and the Hub Criativo do Beato, there were plenty of standout moments during Sónar Lisboa 2022.
Highlights included DJ sets by legendary duo The Blaze and British act Overmono, which displayed a powerful rave-nostalgia sound that will also be heading towards the original Sónar Barcelona in a couple of months.
There were also acclaimed live performances by Ecuadorian Nicola Cruz and French artists Polo & Pan, as well as further unforgettable DJ sets by the likes of the inimitable Honey Dijon, German trailblazer Dixon and revered Northern Irish duo Bicep.
Techno reigned supreme on Friday and Saturday as two nights of masterfully delivered beats echoed across the city delivered by Charlotte de Witte and Richie Hawtin, as well as fresh talent such as Partiboi69. All three of them will also make their way to Sónar Barcelona, ​​amplifying the dimension of the experience.
Simultaneously, four buildings within the Hub Criativo do Beato hosted three days of Sónar+D activity, in what has been one of the largest displays of art, creativity and technology at the congress to date.
The enthusiastic response from the public proved Lisbon's growing interest in the musical, artistic, creative and technological avant-garde, meaning that we can all look forward to Sónar Lisboa's second edition in the spring of 2023.
For more information and tickets to Sónar Barcelona head to sonar.es.