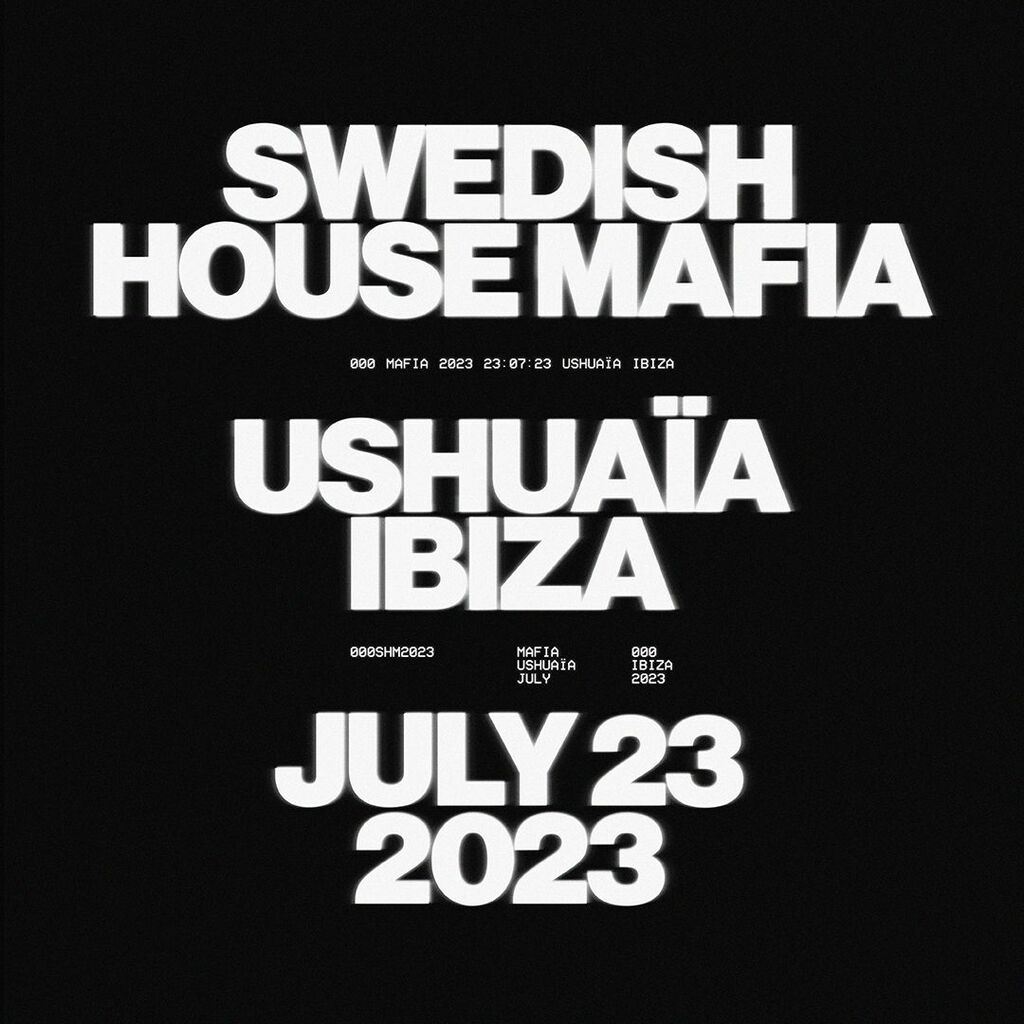 JULY 19TH, 2023
Swedish Housemafia set to rock Ushuaïa Ibiza
Causing a complete roadblock during previous reunions on Ibiza, Swedish House Mafia  are ready to shut down Playa d'en Bossa again when they return to Ushuaïa Ibiza on Sunday, 23rd July, to deliver an exclusive show-stopping performance.
The revered trio of Axwell, Steve Angello and Sebastian Ingrosso will once again serve up their maximal mix of house and electro to crowds of devoted fans from the iconic festival-size poolside stage the open-air party palace. And following last year's release of record-breaking album Paradise Again, which saw fresh innovation with influences from ambient, techno, hip hop and house, you better believe that this one-off show at Ushuaïa Ibiza is one of the hottest tickets of the whole summer.
Swedish House Mafia devotees can expect to hear collaboration hits like "Turn on the Lights Again" with Fred Again,  "Redlight" with Sting, "Frankenstein" with A$AP Rocky, and "Don't Go Mad" with Seinabo Sey from the new era #1 Billboard Top Dance/Electronic Albums chart topping album, as well as old favourites.
Paired with Ushuaïa Ibiza's powerful sound and immersive production, electronic music lovers will have their mind blown once again!
The group has played at the venue several times over the years, with each and every event causing a frenzy for tickets. Expect no different this year when Ibiza's #1 open-air club will once again pull out all the stops to go bigger and better than ever before.
You do not want to miss this one! Get your ticket now before they sell out at theushuaiaexperience.com.