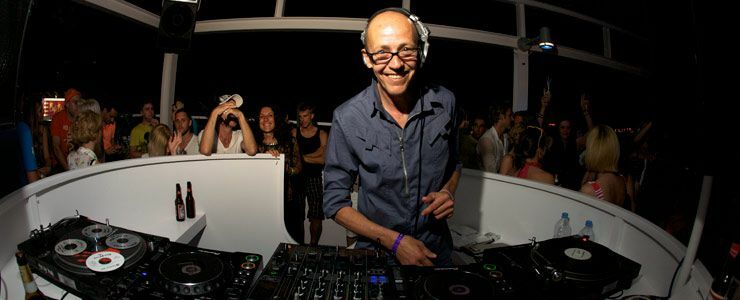 MARCH 01ST, 2018
Pioneers of the Ibiza Sound: DJ Alfredo
It has taken so much time to get to the place Ibiza is nowadays. The scene has gone through a development that probably wouldn't have happened without some true pioneers in the scene.
We are making a series of these heroes.
In this post, we are focusing on Dj Alfredo, which is seen as 'the original Ibiza DJ'.
Alfredo came from Argentina to Ibiza back in 1983. He got residency in Amnesia where he was playing a combination of diverse music styles from all over the world.  The sets were often 12-hours long and he soon achieved an impressive popularity.
Alfredo hasn't always been a DJ. Back in Argentina, he was a newspaper journalist writing about music.
It was never the intention to live in Ibiza, but what should have been a visit to a friend ended up with living there instead.
The first age couldn't be farther away from the future that was waiting for him. He was selling candles, clothes and had jobs like being a deliveryman and a barman.  The life-changing introduction to Amnesia was through a friend. The rest is history.
His mixing style is known as being one of the biggest influencing factors that inspired a group of DJs from the UK. This inspiration should was the beginning of the rave scene that got to be the next generation at Ibiza. During his career, he has been a resident DJ in several clubs at Ibiza and has traveled around the globe to get inspiration and also to play. He was also contributed to spread Chicago House to Ibiza in the mid 80's. His creative and innovative choices has been an inspiration for many.
Are you getting curious? Get an impression here:
Dj Alfredo at Amnesia 1989
Get constant updates by following him at SoundCloud