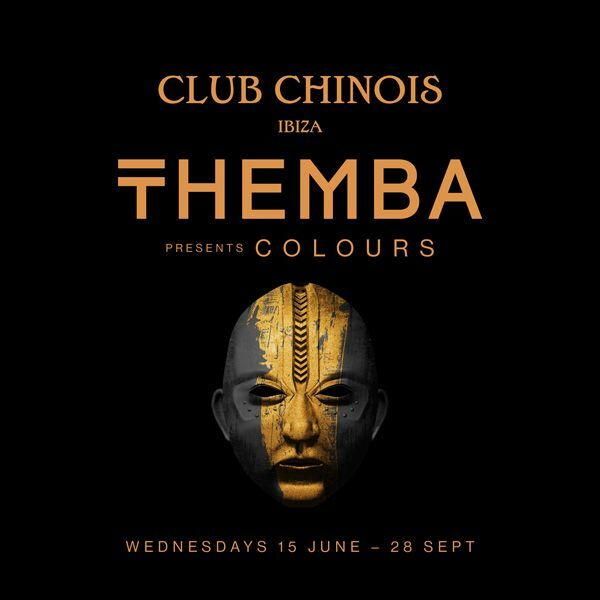 JUNE 03RD, 2022
THEMBA announces Colours residency at Club Chinois
Rising South African selector THEMBA will host his very own 'Colours' party every Wednesday from June 15th to September 28th at soon-to-be-opened island hotspot Club Chinois.
The 16-week residency will feature a handpicked list of cutting-edge DJ talent from across the musical spectrum, including the likes of Black Coffee, Dubfire, Nic Fanciulli, Sebastien Leger, Eagles & Butterflies, Eli & Fur and many more.
A groundbreaking artist who has enjoyed a steep upward trajectory since bursting onto the electronic music scene in 2018, THEMBA's sound is forged from his African roots, incorporating local singers, songwriters and percussionists to create his own unique sound. 
After a series of high-profile shows – including some of Ibiza's most renowned venues – and releases including Who Is THEMBA?, his ambitious 2021 album Modern Africa – Part 1 set another high standard gaining widespread critical acclaim.
Now ready to front his own White Isle residency, THEMBA's 'Colours' concept will see him bring a line-up of world class international talent to the party, as well as showcase his own unique sound.
One of the first international headliners to play the 3,000-square-meter Club Chinois, which is widely considered one of the most anticipated openings of the 2022 season, he is joining a host of acclaimed resident DJs and superstar artists set to create a forward-thinking and immersive musical experience at the new super club.