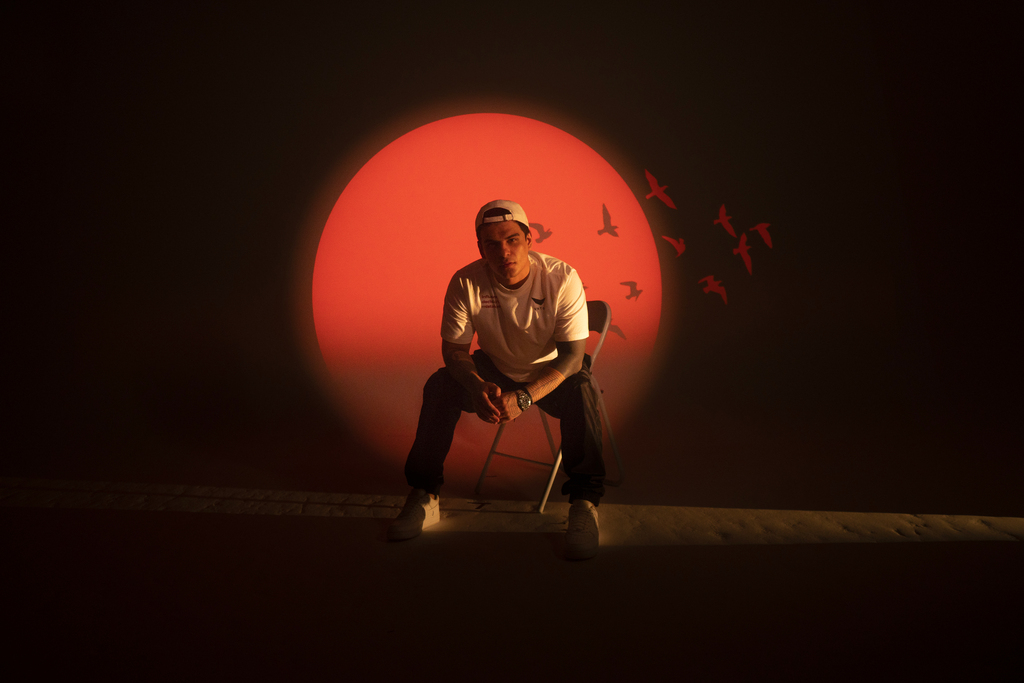 SEPTEMBER 23RD, 2022
Vintage Culture: "At the centre of my songs is a strong message."
By Olivia Ebeling.

The summer of 2022 has been a huge success for Brazilian DJ and producer Vintage Culture, real name Lukas Rafael Ruiz Hespanhol.
Together with Aussie chart topper FISHER, the rising star of the house music and dance scene has been taking over Wednesday nights at state-of-the-art super club Hï Ibiza during his first ever island residency.
His wildly popular remixes of songs such as New Order's "Blue Monday" as well as his own creations have earned him multi-platinum status and over 2 billion global streams to date.
Despite his busy schedule playing at festivals and venues all over the world, Vintage Culture took some time to talk to us about his debut residency, working with his musical heroes and what inspires him right now…
Congratulations on your residency at Hï Ibiza! How have you settled into the Club?
Hï Ibiza has become one of my favourite venues.  They've really put time and energy into the sound system- the location and vibe is incredible. The staff at Hï Ibiza has made me feel comfortable and at home. I genuinely appreciate their team's hard work. It's a special place for me.
What is the synergy with FISHER like? Do you exchange ideas and inspiration at all?
Fisher's a good friend. When we're not on stage together we're exchanging new tracks or music ideas and keep in close touch.  He's a talented producer and I'm proud to call him my friend. I'm definitely grateful for the opportunity to work together every Wednesday at Hï Ibiza.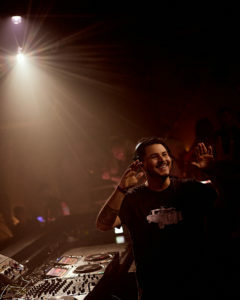 What does it feel like to play on Ibiza, at one of the top clubs on the island, during this historic season after two years of a hiatus?
I feel honoured and privileged to have a residency at one of the top clubs in Ibiza. In the summer, Ibiza is a magical place. After 18 months of lockdown during the pandemic, I am thrilled to be back on the road and seeing my fans again.
I can't imagine a better place to celebrate than Hï Ibiza.
How are you enjoying being based in Ibiza? What do you most enjoy doing here in your free time?
In the summer, Ibiza seems centred around music, so for me this is my idea of paradise! Besides being one of the most beautiful places in the world, each day I brush shoulders with music legends, who have inspired me to be in the music business, or very talented upcoming producers. In 2022, Ibiza has become a second home.
What inspires you right now?
What inspires me right now is the same thing as the day I started – great songs. I'm in this for the music. Everything else is secondary. Every day I'm in a different country or city. It's only natural to be influenced by the world around me, or the sounds that are surrounding me. Being on this worldwide tour has helped to expand my music influences.
How would you say your sound has evolved in the last few years?
My own sound evolves and changes over time. It always has. But at the centre of every production is a strong song – a song that conveys a message. I would say at the moment, my tracks are focused around my live shows. I really want songs that will work for the fans when we're together at shows.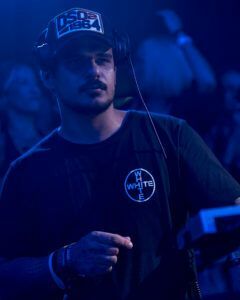 Is there an artist you would love to collaborate with or a track you would love to tackle in a remix?
Without giving too much away, there are several producers and vocalists I've admired for a while. Both new producers to the scene and some legends in dance music. I definitely have my eye on updating some classic tracks. I was talking to Danny Tenaglia about this recently in New York. So, there is one clue for you!
Do you get much time to work on new material in the busy summer season? 
There's less time these days for being in the studio. But during flights or on days off music production is my focus. Music is both my profession and my hobby. So it's not as challenging as it might seem. Also, after 18 months of lockdown there is a large catalogue of music that hasn't been released yet. My release schedule is booked deep into 2023.
Are there any key events or releases you want to point out for the rest of the year? 
Wednesday nights at Hï Ibiza keep getting bigger. The energy from the crowd is positive and exciting!
Regarding my releases, I'm very proud of my current remix for Jamie Jones' track, "My Paradise."  It's moving up the Beatport charts and getting a great reaction from the fans at shows. And Yotto just remixed my collaboration with the Goodboys, "This Feeling."
Both of these tracks are part of my DJ set. You can see the crowd reaction for yourself on Wednesday night at Hï Ibiza.  See you there!
For more information, news and tickets visit hiibiza.com or vintageculture.com.