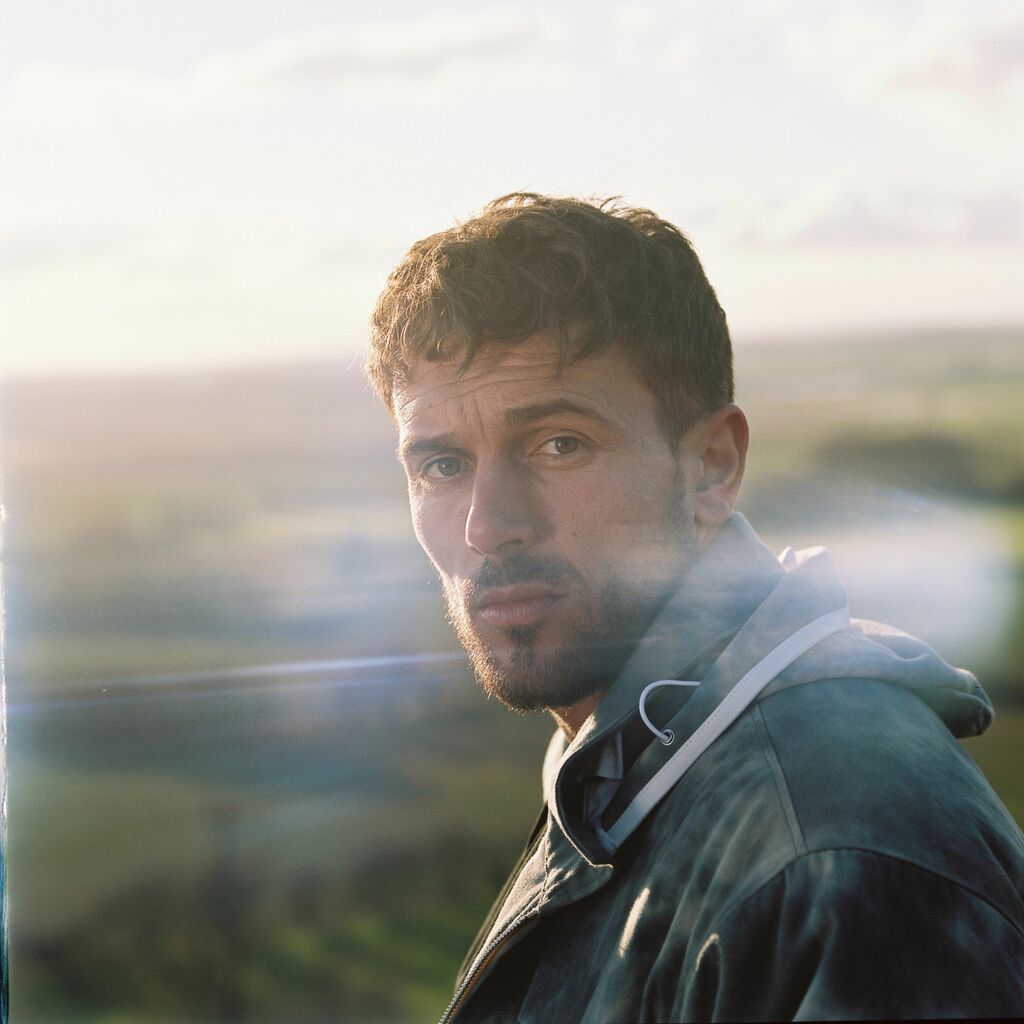 MARCH 27TH, 2023
Franky Wah: "My Club Chinois Ibiza residency is a schoolboy's dream come true!"
By Olivia Ebeling. Every year, on the cusp of the new season, the island's eyes are peeled and ears are pricked to find out what changes summer will bring.
So the Ibiza Global Radio crew didn't need asking twice when we got invited to interview Club Chinois Ibiza's freshly announced new resident, Franky Wah.
The British DJ, producer and founder of SHÈN Presents has enjoyed a stellar rise over the past few years that has seen him play in the world's hottest clubbing destinations, his progressive sounds travelling around the globe from New York to Tulum and Sydney – and now to the shores of the White Isle.
On Sunday, June 18th 2023, he is set to cut the ribbon on his inaugural island residency in the hallowed halls of the stylish Club Chinois Ibiza for a 16-week run of SHÈN Ibiza.
We caught him fresh off playing an electrifying set at the opening of Mikasa Ibiza, a boutique hotel in the Marina Botafoch area that, like Club Chinois Ibiza, also belongs to the renowned Island Hospitality group.
"Tonight has got me in the mood for the season ahead, I'm ready," he laughs as we sit down on the balcony against a backdrop of sleek yachts and the iconic silhouette of Dalt Vila rising on the horizon.
You must be excited for the summer ahead!
I'm really looking forward to it. I've played a lot on the island last year across some of the big clubs and when this opportunity came up I thought, 'I'd really like to put my stamp on something new' instead of going somewhere already existing. Because that's the best way for me to build a legacy on the island, and it's a great blank canvas to be able to do that with a new club.
Can you give us a sneaky preview of what people can expect?
Just a different sound… and I know that might get said a lot, but I'm playing my own productions and no one can imitate what I'm doing. I'm also very selective with the DJs I'm booking because I want to create a mood like no other. Together with the Club Chinois team, we are also building our own identity through the production and branding to express that properly.
Club Chinois offers a different kind of clubbing experience, it's more intimate than a classic superclub…
This is basically what I'm about. And – no joke – two weeks before I got randomly hit up last summer to do the residency, I had sent a video of the club to my manager asking him which venue it is because I really wanted to do something there.
That's the Ibiza magic we all know and love!
I was out for a meal one night in Ibiza and someone from the Club Chinois team was at the same restaurant; he came over to my table and offered me the residency! He said, 'I was going to hit you up next week but just because we're both here… anyway I'll let you get back to your dinner now.' I was gobsmacked.
How does it feel to have your first Ibiza residency?
I've dreamt about this since I was a schoolboy and watched Kevin And Perry Go Large for the first time, so it really feels like it was written in the stars. I can't lie and say to you I've been coming to the island for 10, 15 years because I haven't – I'm only 31! But every time I'm here my connection to the island just gets stronger. You realise that the Ibiza magic, as cliché as it sounds, is a real thing. It gets to you, and that's it – you can never be the same again.
How would you describe your sound, and what inspires you?
A lot of the old school… Because house music in itself is this huge umbrella with so many subgenres, and I like to lean into the deep, afro, tech, melodic, progressive, breakbeat styles… I just know that there is an audience there that likes all of those major genres. So why just stick to one genre when they can all work hand in hand together?
And of course they can build on each other as the night progresses…
Definitely – I found this out when I did an all-night-long tour in the UK when I was playing seven or eight-hour sets. You can't just start by banging out 126 bpm, you've got to build the room! So I would start somewhere around 116 and, moving my way through the genres, I realised I could make it sound right – and that's where the idea came from! And that's also why I think that my night will be different.
What are the challenges of creating a new Ibiza residency?
Oh, you don't want to know! Don't try booking a DJ, it's the hardest thing you'll ever do! There are a lot of challenges but anything worth having is never easy. No risk, no reward.
What else have you got coming up this year?
I did a 27-track mixtape recently and you can stream that on YouTube, and I would advise anyone thinking of coming to my night to give that a listen because it's a good indication of where we're going with the sound. And I dare say I've got my biggest record to date coming out in two weeks time, a collaboration with Vintage Culture, a friend and fellow Ibiza resident from Brazil! And for people over in the States we have the SHÉN Presents parties in New York.
For further information and tickets visit clubchinoisibiza.com and dice.fm.